Program and DJ Information
| | | |
| --- | --- | --- |
| Lori Lewis | Station Manager | |
| Marissa Rigatti | Morning DJ & Operations Manager | |
| John Allen Kuhn | Mid-Morning & Afternoon DJ | 10am - 2pm |
| Lou Jordan | Afternoon DJ | 2pm - 6pm |
| Brittany Madera | News Director | |
| Marty McMillen | Part Time | |
---
DJ Bios
---
Lori Lewis

| Station Manager


CLICK HERE FOR LORI'S Q&A
A native of Bradford, PA, Lori has been in radio since 1990. She began her career in broadcasting as an intern while a student at the University of Pittsburgh at Bradford. Her next move was to become the News Director at WESB/WBRR in Bradford. In 1993 Lori joined the Sunny 106 family as News Director. Since starting with Sunny 106 Lori has been the Program director, and is currently the Station Manager. You can catch her "Live" during her remote broadcast assignments.
Lori enjoys boating, fishing, movies, weekend get-a-ways, and good friends. Lori has been a member of the DuBois Rotary Club for many years. Lori lives at Treasure Lake with husband Sam and daughters Hailey and Sabrina.
E-Mail Lori
---
Marissa Rigatti | 6 AM - 9 AM & Operations Manager

CLICK HERE FOR MARISSA'S Q&A
Picking you up, waking you up, and getting you movin' and groovin' with the best variety of today's hits and yesterday's favorites, Marissa Rigatti is glad to be one of the newest voices here at Sunny 106! She keeps you up to date with the latest local news, sports, and weather forecasts with updates throughout your morning. This goofy, fun-loving gal has enough energy to wake up a bear mid hibernation and has been described as making coffee tired. She's ready to wake you up with the perfect mix of entertainment and information.
Marissa originates from Indiana County, PA where she graduated from United High School ( Go Lions! ) and attended Clarion University of PA for a degree in Communications with a concentration in Radio Broadcasting. She started her broadcasting career in college with WCUC-FM and CU-TV where she split her time writing scripts, hosting, and producing shows for both organizations. Marissa also wrote exclusively for the college newspaper "The Clarion Call" as a music critic.
After Clarion, Marissa moved to Punxsutawney,PA to join the crew at Renda Radio where she served as an Afternoon Host/Morning Show Host and Assistant Program Director.
Marissa joined the Sunny family late in September 2015 and has been in love with the staff, crew, and sunny listeners ever since. Listen in to Marissa every weekday morning 6am-Noon and be sure to catch her at multiple live remote broadcasts throughout the listening area.
Marissa spends most of her time with her family, friends, and beloved dog Joy. She loves comedy nights and local concerts and events. Marissa is truly invested in our local community and can't wait to become a part of your morning!
---
Lou Jordan originates from Pittsburgh, PA where he graduated from The Columbia school of Broadcasting. Lou moved to Punxsutawney, PA to join the crew at Renda Radio where he served as an Evening Show Host, Afternoon Host/Morning Show Host, Production Manager and Program Director. Lou returned and joined the Sunny family late in October 2015 and has been helping you through the workday Monday through Friday from 3;00pm to 6:00pm. Lou spends most of his time with his family and lives in Reynoldsville.
---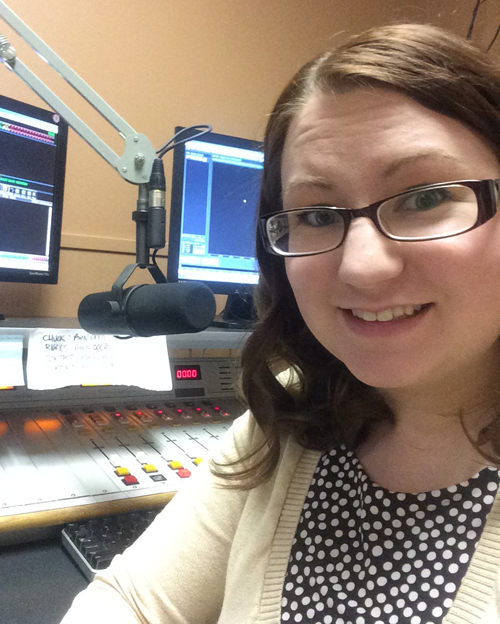 Brittany Madera | News Director

Brittany Madera keeps you up-to-date and in-the-know with the latest local news here at Sunny 106! Britt loves to take news topics which might be confusing and bring them down to a personal, local and easy to understand level. What's the point of hearing the news if you don't know how it relates to your life and your community?
Britt joined Sunny in March 2015, and she's happy to be back in the area where she grew up! She grew up in Grampian, but moved to the Indiana area while she attended IUP for a degree in Journalism. Before coming to Sunny 106, she worked at Renda Broadcasting's Indiana stations.
Britt spends most evenings with her husband, family, friends and pets. She loves podcasts, comedy shows and learning new things. Brittany's excited to be a part of Sunny 106 and is ready to keep you updated with all of the latest local news!
---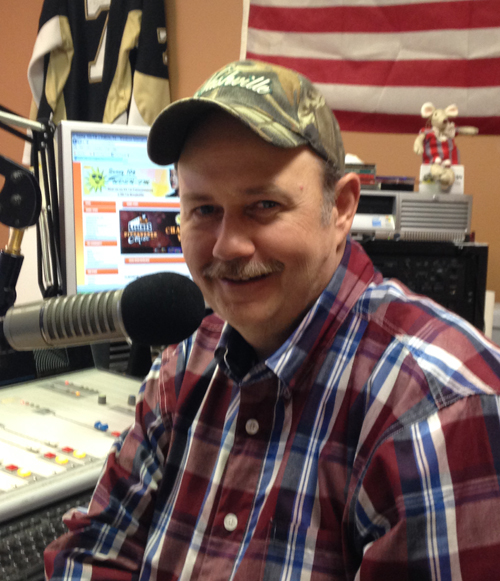 John Allen Kuhn | 10am - 2pm

Marty was born in Punxsutawney and raised in the small town of Mahaffey. He graduated from Purchase Line High School, before graduating from Indiana University of Pennsylvania with a Bachelor's of Science in Communications Media and a minor in Sociology. While at IUP, Marty started his career in radio at WPXZ -FM/WECZ -AM in Punxsutawney doing news and on-air work. He did an internship and was hired part-time on-air at WSHH-FM, Wish 99.7 in Pittsburgh.
Marty was hired full-time at WPXZ/WECZ on-air for 12 years before being promoted to Program Director. He was out of radio for a short stint before being brought on part time here at Sunny 106 and Connect FM. Marty plans on continuing to hone his craft, meet that special woman and live life to the fullest. In the words of Marty, "In my world, life is a constant work in progress."
On Air Now:
*Note - Player will only be active during live games